The AFL-CIO Executive Council on September 17 chose Liz Shuler, formerly secretary-treasurer, to become president of the national federation. The first woman to head the AFL-CIO, she will fill out the remainder of the term of President Richard Trumka, who died unexpectedly in July. The labor federation will choose a permanent president at its summer 2022 national convention. Shuler has indicated that she will run for the position.
The executive council also elected United Steelworkers International Vice President Fred Redmond to succeed Shuler as secretary-treasurer. He is the first African American to hold the post. Both he and Shuler reflect the changing nature of the labor movement which increasingly consists of women and non-white workers.
https://www.spotlightonlabor.com/wp-content/uploads/2021/08/spotlight_logo_.png
0
0
Paul Becker
https://www.spotlightonlabor.com/wp-content/uploads/2021/08/spotlight_logo_.png
Paul Becker
2021-09-23 18:00:26
2021-09-24 14:31:44
Shuler to Head AFL-CIO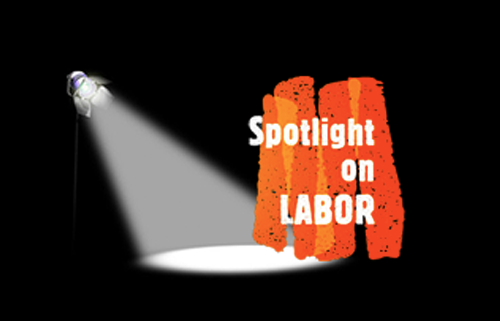 Back in 1975, in a victory for farm workers, Cesar Chavez won the right for organizers of the United Farm Workers to have access to workers in the fields to speak to them about joining the union. The California law allows union representatives to speak to the vastly overworked and underpaid agricultural workers, during their lunch breaks or after working hours. The union, otherwise, has very limited access to reach the men and women who pick strawberries and other crops in the state and who often live on the land belonging to their employer.
But this victory was nullified in June when the 6-3 conservative majority on the US Supreme Court ruled the 46-year-old law unconstitutional, putting the property rights of the growers above the human rights of working people. The decision boded ill for unions trying to organize workers since employers have access to workers during the entire day and can disseminate anti-union propaganda while unions have very limited ways to counteract it. This fact was shown very clearly in the recent attempt to organize Amazon workers in Bessemer, Alabama when management pulled out all the stops on company time to counter the union drive while the union found it difficult to reach workers.
The court decision is illustrative of how the current court majority is likely to be unbalanced toward employers and hostile to legislation favoring working people.
https://www.spotlightonlabor.com/wp-content/uploads/2021/08/icon.png
500
500
Mike Bullis
https://www.spotlightonlabor.com/wp-content/uploads/2021/08/spotlight_logo_.png
Mike Bullis
2021-08-25 15:36:48
2021-08-25 23:48:19
Back in 1975
https://www.spotlightonlabor.com/wp-content/uploads/2021/08/icon.png
500
500
Mike Bullis
https://www.spotlightonlabor.com/wp-content/uploads/2021/08/spotlight_logo_.png
Mike Bullis
2021-08-05 18:11:21
2022-02-28 16:25:31